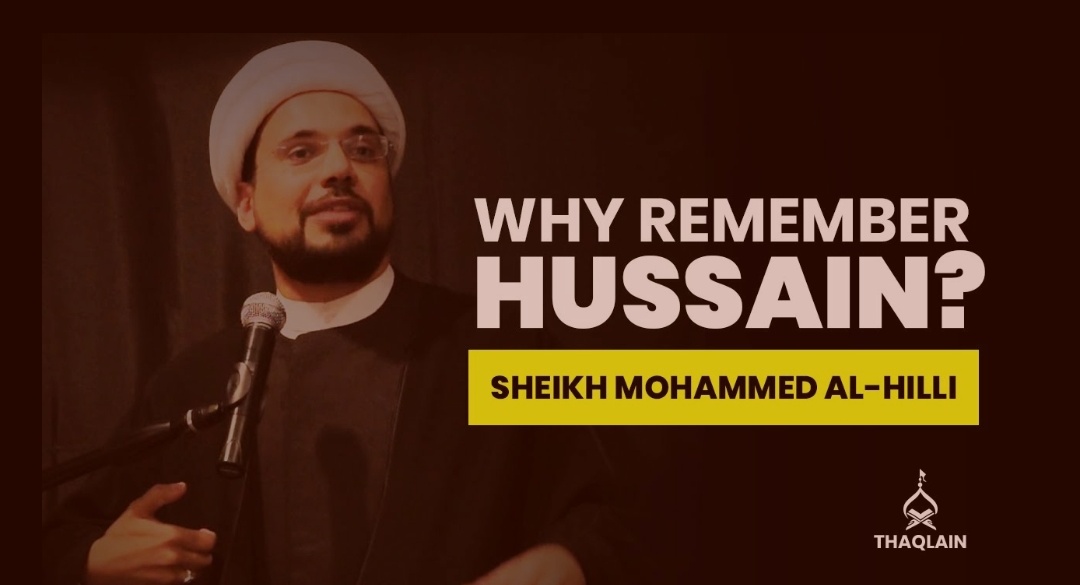 It is said that studying a sensitive event like Karbala causes friction within Muslims and we should let bygones be bygones.
 In this Thaqlain Clips, Sheikh Mohammed al-Hilli dissects this opinion to share why it is essential to study Imam Hussain and the impact it has on humanity.  
S
Thanks To I.E.C. Husaini Chicago Complete Lecture Link: https://youtu.be/aUnCCX_vz2A  
Thaqlain Clips is an attempt to secure the efforts made by our scholars for lectures and majalis by creating short, meaningful videos out of them. Help us in this mission by donating on the following link: https://thaqlain.org/supportus/. -
 FOLLOW US:  Facebook: https://facebook.com/thaqlain Whatsapp: https://wa.link/hfcf0g  Podcast: https://shiaislam.podbean.com/  Instagram: https://instagram.com/thaqlainmedia/  Twitter: https://twitter.com/thaqlain  Website: https://www.thaqlain.org  ================================================
 A Thaqlain we wish to empower our brothers with the knowledge of Quran and Ahlelbayt by sharing powerful and inspiring speeches that instill our youth with the certainty of their faith and help them be successful in this life and hereafter.  
► CLICK HERE TO SUBSCRIBE AND SUPPORT THAQLAIN: http://bit.ly/SubscribeToThaqlain  ► Partner with us in spreading Shia Islamic teachings and gain continuous Thawab - For Monthly Contribution (Starting $1 a month): https://www.patreon.com/thaqlain - For one-off contribution: https://www.paypal.me/thaqlain Share this video. Help us make the world a better place.  ================================================